Infinite Credit Card
Exclusive card with a higher spending limit and special privileges
Exclusive card with a higher spending limit and special privileges
Infinite Credit Card
The NBQ Infinite Card is an invitation-only credit card with special privileges, including Priority Pass airport lounge access, travel insurance, and hotel and travel discounts. It comes with a higher spending limit than our other cards, and up to 55 days free credit.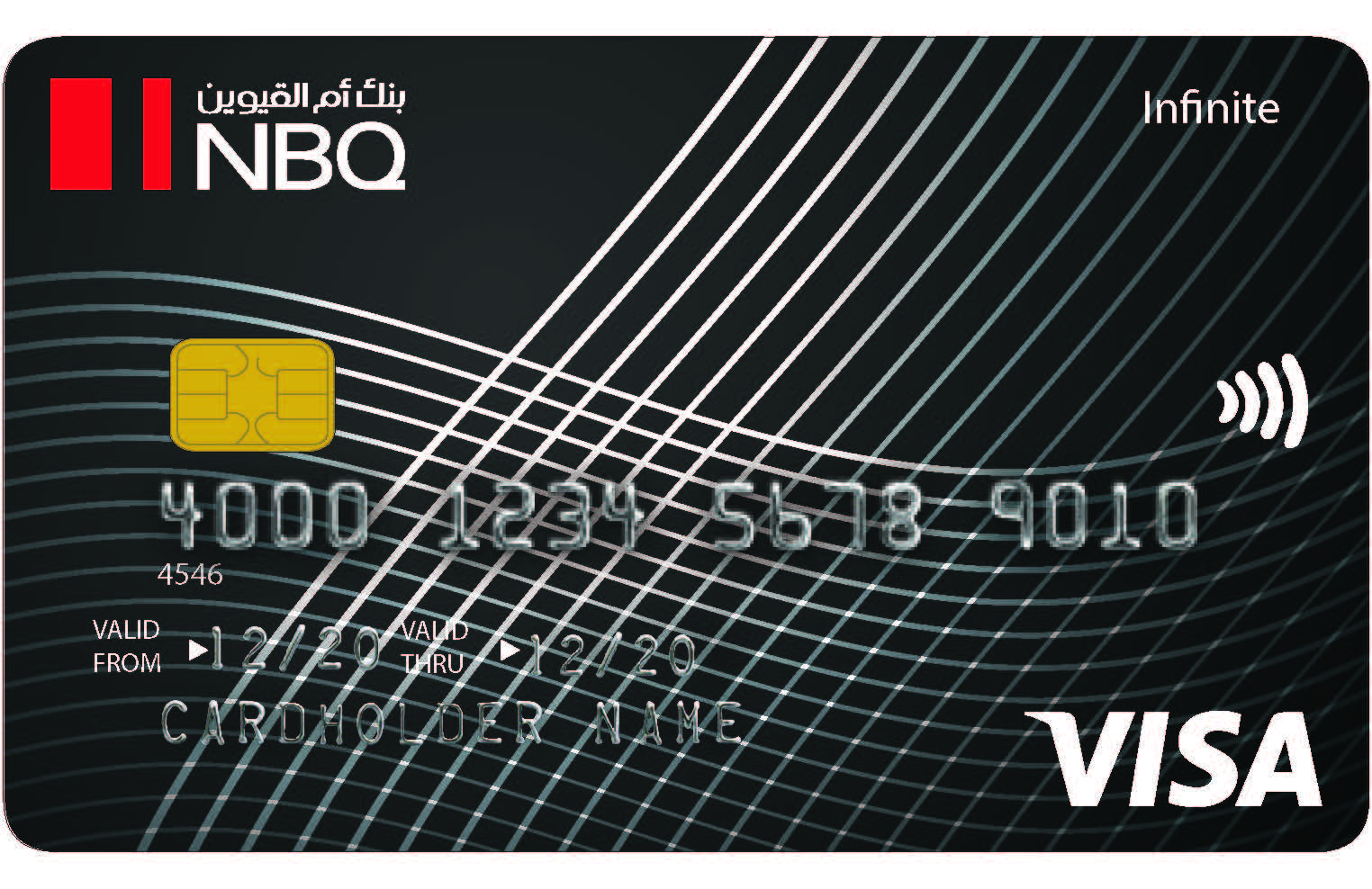 Features and Benefits
Just Tap & Go, with your new Contactless Card
Use your card without PIN upto AED 500/-
Free Credit up to 55 days
Priority Pass Lounge access at over 1300 lounges in Various airports around the world
Facility to convert purchases into Easy Instalments and avail Easy Loan
Facility to transfer your balance from other banks
Cash withdrawals allowed up to available credit limit
1 Free supplementary card for your family member
Pay Minimum amount Due every month
Many other valuable promotions and discounts offered from time to time
For full details of all the Visa Infinite benefits and offers please visit VISA Middle East
** Card Holder can make monthly payment through NBQ's branches, Cash Deposit Machines, Online Banking, Mobile Banking and any of UAE Exchange, Al Ansari Exchange & Al Fardan Exchange located across UAE.
Al Faris
NBQ offers premium banking for you to experience personalised services that suit your interest and requirements.
Read more
Fees and Charges
Annual subscription fee will apply
By Invitation-only.
---
Documents Required
Copy of Emirates ID and passport
Other documents may be requested at the discretion of the Bank
Offers are subject to change without notice
---
To be eligible for the above benefits purchases must be made with NBQ Credit Card
For Credit Card Terms and conditions click here
Warning:
If you make only the minimum repayment/payment each period, you will pay more in interest/fees and it will take you longer to pay off your outstanding balance.